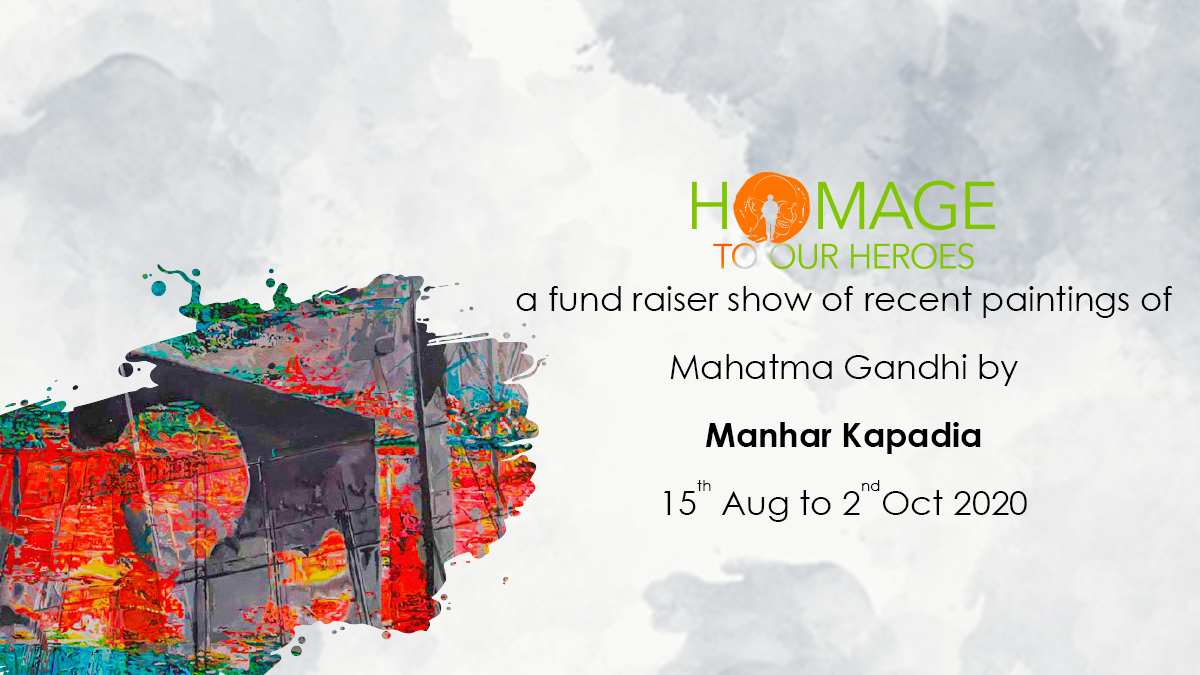 Gallery Mosaic has been committed to bringing modern and contemporary Indian art on the world art map. The diverse collection of artworks with Gallerist Miloni Barot, inspires dialogue and creates a deep understanding of the Indian culture. The artworks at Gallery Mosaic open you to a whole new world of thoughts and takes you on a journey of an unseen Indian art, the art that you would be experiencing for the first time with Gallery Mosaic.
With a diverse collection of modern and contemporary Indian art, Gallery Mosaic strives toinspire seasonedcollectors to add to their distinctive collections while also taking budding collectors on the exciting path of beginning their collections of Indian art.
With a passion for our country, Gallery Mosaic presents "Homage to our Heroes" a fundraisershow of recent paintings on Mahatma Gandhi by Manhar Kapadia. We take pride in announcing that all the proceeds from this show are committed to the National Defence Fund of India, an organization dedicated to the welfare of the families of the Indian Armed Forces.
Join us this 15th of August, 2020 to share and embrace the thoughts and the life of The Mahatma that have been so colourfully depicted on canvas by Manhar Kapadia. View, admireand cherish his works that bring Gandhiji's teachings to life.
The works are on display at Gallery Mosaic from 15th August to 15th September and can be viewed with prior appointment. All necessary health precautions have been taken for our patrons.For our patrons who would like to view the works from the comfort of their homes, we have specially created a Viewing Room on our website, a distant yet enjoyable experience.